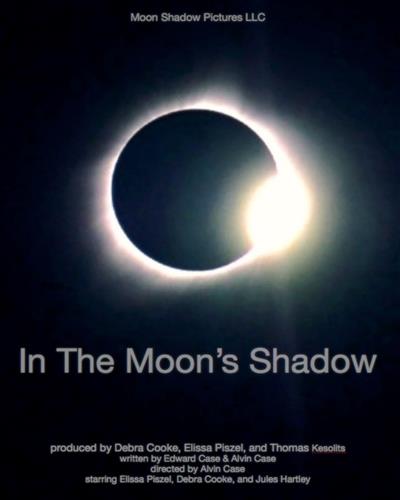 On August 21, 2017 a Total Solar Eclipse crossed the length of the United States from the Oregon coast to North Carolina. Moon Shadow Pictures, LLC decided to take advantage of this once in a lifetime celestial event and build a narrative feature length film around it. Check out their fundraising trailer and a look behind the scenes!
In The Moon's Shadow is a comedic drama about two estranged sisters, Lisa and Karen, one a workaholic, the other a widower, coming together at their family cottage on a lake in Maine, and finding themselves on a journey to the Sand Hills of Nebraska. Karen, not fully recovered from her husband Tom's passing, finds herself isolating herself. Although, it's been years since Lisa had visited Maine, she reluctantly travels there upon her sister's request and discovers her sister's questionable mental state.
Karen's step-daughter, Emily, calls and asks Karen to bring her father's ashes to Nebraska's total eclipse. Karen and her step-daughter have had conflicts since her husband, Tom's death. Also, Tom had been an avid eclipse chaser, and the memories of past excursions is too much for Karen to bare. Unable to face the journey alone, Karen begs her sister, Lisa to accompany her. After a night of Lisa dragging her feet to agree, they leave for Nebraska.
Lisa and Karen arrive in Nebraska only to get lost in the desert and spending the night in the car. Finally, the next day, they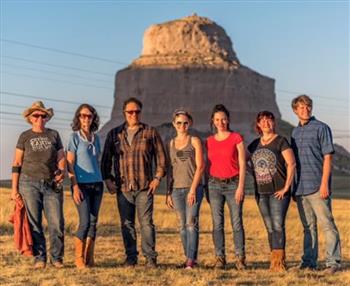 arrive at coordinates provided by Emily, which is a canyon where they all will be camping. The day of the eclipse, Emily, Karen, and Lisa hike to a bluff, where they witness the total eclipse of the sun. The celestial event has a bigger impact then what any of them had expected, and made lasting life changes in each.
The story ends seven years later back at the family cottage in Maine, where Lisa, Karen, and Emily are having a special event, and it's clear how the total eclipse of the sun of 2017 positively affected their lives.
This was the first full eclipse of its kind in almost a century in the United States.

Moon Shadow Pictures LLC is a woman owned/managed company helping to offer opportunities in the film community for women filmmakers and crew, to disabled filmmakers and actors, and to young people by offering internships — especially for girls, focusing on telling stories involving woman.

Inquires can be sent to: moonshadowfeature@gmail.com