Behind every famous comedian, there's an infamous mom! The hilarious new documentary Call Your Mother explores the relationships between comedians and their mothers, and how they have indelibly shaped their craft.
On May 7th, 2020, NYWIFT hosted a special sneak peek screening and panel discussion before the film debuted on Comedy Central on Mother's Day.
The Q&A featured Heidi Ewing (Producer), Rachel Grady (Producer), Judy Gold (Comedian), and Bridget Everett (Comedian), and was moderated by Terry Greenberg (Producer and NYWIFT Board Member).
Panelists
Heidi Ewing and Rachel Grady are the co-directors of Jesus Camp (Academy Award nominee), The Boys of Baraka (Emmy nominee), 12th & Delaware (Peabody Award winner), Detropia (Emmy winner), Norman Lear: Just Another Version of You (2016 Sundance), One of Us (2017 Toronto International Film Festival), and Love Fraud (2020 Sundance).
Judy Gold has had stand-up specials on HBO, Comedy Central and LOGO. She has written and starred in two critically acclaimed, Off-Broadway hit shows: The Judy Show – My Life as a Sitcom (Outer Critics Circle Nomination), and 25 Questions for a Jewish Mother (GLAAD Media Award – Outstanding NY Theater, Drama Desk Nomination – Actor). Judy received rave reviews as Gremio in The Public Theater's all female production of The Taming of The Shrew for Shakespeare in the Park. She also co-starred in Off-Broadway's Clinton! The Musical and Disaster! The Musical. Judy plays the role of Chaya on FX's Better Things. She guest starred on CBS' Madame Secretary and on the Showtime series I'm Dying Up Here. She has had recurring roles Netflix's Friends from College and TBS' Search Party. Judy is the host of the hit podcast, Kill Me Now. She has appeared on The Late Show with Stephen Colbert and The Tonight Show. From 1999-2010, Judy was the host of HBO's At the Multiplex with Judy Gold. Judy also won two Emmy awards for writing and producing The Rosie O'Donnell Show. Judy has made numerous appearances on The View, The Today Show, The Wendy Williams Show, and The Steve Harvey Show. She often pops up on The Food Network, but please do not mention Chopped All Stars to her, or Rachel vs. Guy for that matter. Judy's newest comedy album, Conduct Unbecoming, and her previous albums, Kill Me Now and Judith's Roommate Had a Baby are available wherever you get your music. Judy Gold is the author of YES I CAN SAY THAT – When They Come for the Comedians We're All in Trouble, forthcoming from Dey Street Books.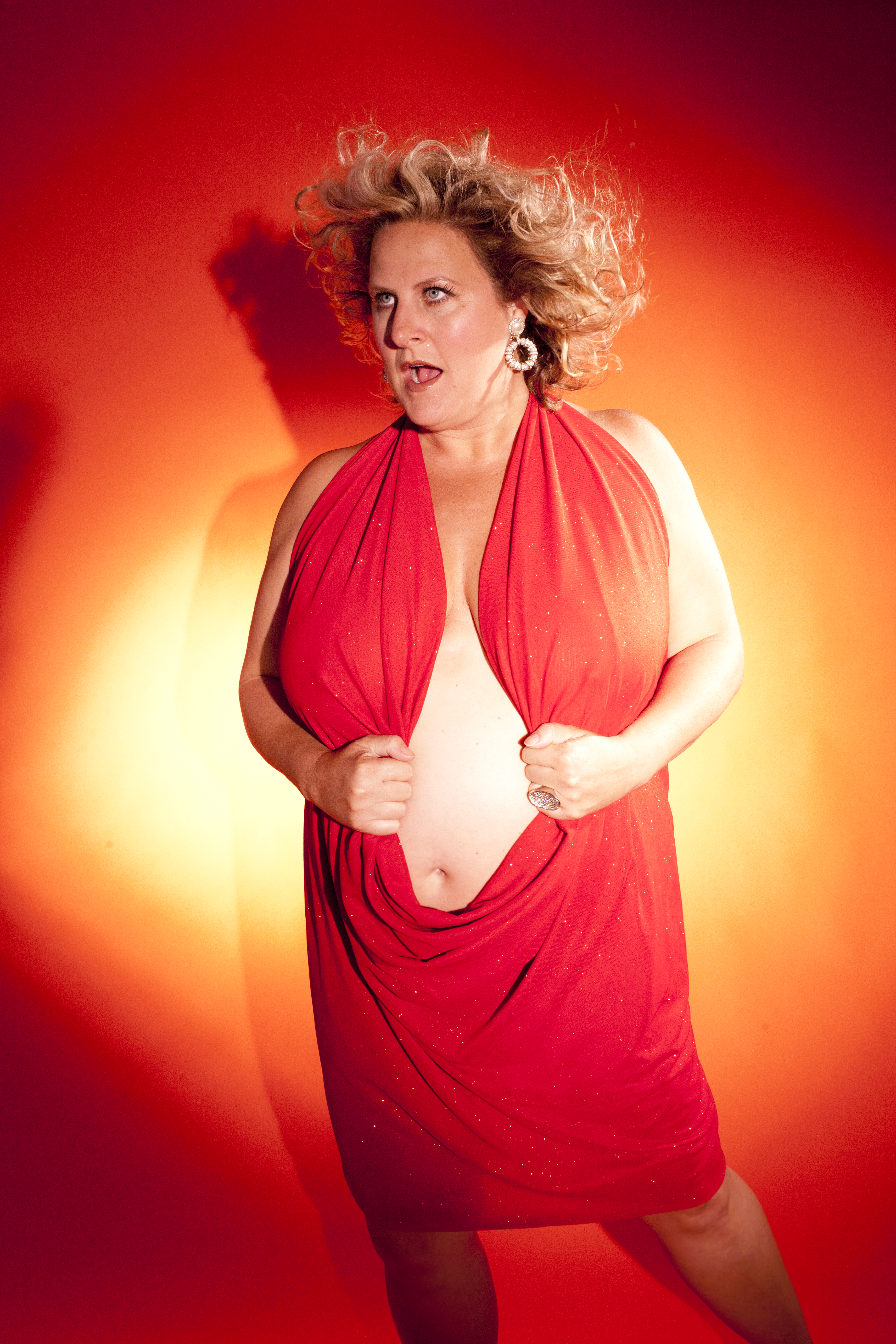 Bridget Everett is a cabaret comedian and actress who has been called one of the "Funniest People in New York" by Time Out. Her film, theater and television credits include Comedians in Cars Getting Coffee with Jerry Seinfeld, Camping on HBO, Patti Cake$, Fun Mom Dinner, Trainwreck, Lady Dynamite, Inside Amy Schumer, Sex and the City, and many more. She received a standing ovation for her debut vocal appearance on The Tonight Show Starring Jimmy Fallon, and has performed with Patti LuPone at Carnegie Hall. You may know her (biblically) from her hundreds of iconic appearances at Joe's Pub.
Veteran studio marketing executive Terry Greenberg has enjoyed an extensive career in both film publicity and production. She managed numerous national publicity campaigns for Paramount Pictures and The Walt Disney Company that included Top Gun, Fatal Attraction, Ghost, Toy Story, Aladdin and Evita, among many others. She then contributed her Hollywood savvy to the film festival circuit, including the New York Film Festival, DOC NYC, Gold Coast International Film Festival, and the Greenwich Village Film Festival. She has produced a variety of A-list panels and events, including a noted "Women in Comedy" series with Carolines On Broadway and the New York Comedy Festival. She has served on the Board of Directors of NYWIFT for six years and is a former Board member of Women in the Arts and Media Coalition. She is the owner of SHORT AND SWEET PRODUCTIONS, where she produces special events and curates niche photography exhibits for the entertainment industry (www.shortandsweet.nyc).
Very special thanks to Call Your Mother Executive Producer and NYWIFT MOME Made in NY Honoree Caroline Hirsch!
Resource Links:
Comedy Central Call Your Mother press release
Watch More: NYWIFT Programming Goes Digital