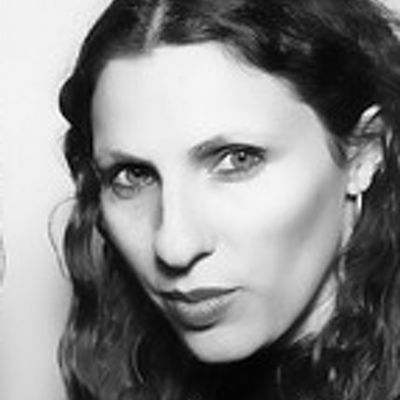 In a prosperous suburb in 1986, New Jersey, an 11-year-old girl discovers her father is a child molester and has been using her as bait. Will she protect him or tell the truth in this heartbreaking true story?
Eleven-year-old Jamie loves her dad, John. Her little brother is her mother's favorite, but she's daddy's little girl, the reluctant tween tennis star he dreams will win Wimbledon.  This delusional nature is part of John's charm. He has convinced Jamie she has the perfect childhood, but as she starts to like boys, she begins to see the truth.
Jamie has a crush on Hunter, a popular boy at school who also happens to be on her baseball team. John coaches her all-male Little League team and fixates on weighing her teammates. While Jamie only has eyes for Hunter, John takes an interest in one troubled boy – a terrible ball player called Brandon who was bullied by the rest of the team – and invites him to a sleep over with the kids. When Brandon wets the bed in the middle of the night, Jamie sees her father take him into the bathroom. Afterwards Brandon quits the team.  When Jamie asks John what happened, he says Brandon's guidance counselor wanted him to quit — he had too many problems.
At baseball, Jamie talks to Hunter, but at school he is in a different league.  Jamie admits she does not know how to be a girl to her best friend, Trevor. He says it's just playing a role and has her perform the girliest song imaginable. It works! Turns out Jamie loves to sing and wishes she could audition with Trevor for the school musical, but her father has forbidden her.
Summer comes and Jamie invites Trevor along on the family trip down the beach. Although nothing really happens, Trevor has a creepy moment with John in a group shower. Then thanks to Trevor's help, Jamie gets her chance with Hunter. He asks her to hang out and comes over to play Legend of Zelda. John interrupts and invites Hunter to chat about baseball while lounging, naked, in the tub. Soon after, John is indicted for child molesting. John continues to gaslight the family, insisting he is innocent. Jamie believes her father and confronts Brandon, but he swears he's telling the truth.
On the day of Jamie's first tennis tournament after months of training, John chats up a boy instead of watching her match. She is devastated. After being told her whole life that her father's dream is for her to win Wimbledon, he paid attention to a random boy instead of her. It starts to sink in — he might actually be guilty.
Jamie decides to do what she's always wanted to do – audition for the school musical. In the dressing room, she learns Hunter is the fourth boy to press charges against her father. Jamie almost cracks, but with Trevor's help, she sings her heart out.
The trial date arrives and Jamie needs to decide what she will say on the stand. Will she listen to her grandmother, Satan, who insists blood is thicker than water and protect her father?  Or will she tell the truth in this heartbreaking, true story?
Jamie Ruddy (Writer/Director/Producer): As a writer, Jamie began her career when she won the Outstanding Achievement in Screenwriting at NYU's film program. Soon after, she wrote a screenplay for hire for Universal Studios. Her writing career has grown to include copywriting, prose and journalism. And her latest screenplay, Bait was chosen for the NYWIFT From Script to Preproduction Lab, made finalist in the prestigious Austin Film Festival Screenwriting Competition and was selected for the NYU Production Lab.
Her career as a director and producer started alongside her screenwriting work. At NYU she directed and produced two award-winning short films. Since then she has continued to make shorts, commercials, web content, docu-series and a feature documentary. She was also chosen for the Samsung VR Lab where she wrote, directed and produced a narrative VR horror film, half shot in 360 video, half created in the Unity3D gaming engine.
Jamie returned to NYU to attend the masters program at NYU ITP where she started her work as a technologist. At ITP she focused her projects on integrating narrative with technology and studied programming, physical computing, game design, experience design, UX design, product design and machine learning. Her professional work as a technologist started at The Mill in the Emerging Tech department where she worked on projects ranging from lighting installations and wearable technology to heading up their makerspace. Her technology work includes VR, AR and interactive installations for Amazon, Asics, AT&T, BMW, Ford, IBM, Modcloth and Warner Brothers.
Aaron (Director of Photography): Aaron has been my cinematographer since NYU film school. After graduation, he worked his way up the NY ranks as a grip, electric, gaffer, camera operator, and DP on commercials, music videos, and indie features. Aaron has worked on great indie films including The Wackness and Margin Call.  He was the A camera operator on Starz' Power and Mr. Robot . He has also DP'd four episodes of Power. Aaron's work has garnered him two Emmy wins and two Emerging Cinematographer Awards from the International Cinematographer's Guild.  
Brian Ufberg (Editor): Brian Ufberg is a film editor who has worked in the motion picture industry for 30 years and has had two independent films premiere at the prestigious Toronto International Film Festival (TIFF). Ufberg started as an apprentice editor and soon became a first assistant Editor while working with many talented directors such as: Alejandro González Iñárritu, David Fincher, George Clooney, Steven Soderbergh, Terry Gilliam, Stephen Frears, Neil Jordan, BryanSinger and John Wells. After working as an assistant editor on films that stretch back from 12 MONKEYS to X-MEN and ZODIAC and culminating with AUGUST OSAGE COUNTY under the mentorship of the industry's finest motion picture editors, Ufberg began editing independent feature films as lead editor. Ufberg has edited around a dozen feature films.  His latest, THE PRODIGY, opened in theaters in February.