Partner Post: Universal Production Services Costume Department- The newest option in costume rentals in the city
Our friends at Universal Production Services Costume Department offer a look at their services: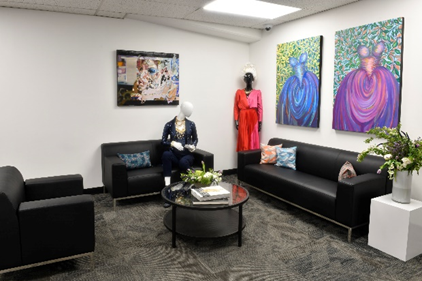 The Universal Production Services Costume Department in New York offers a tailored, industry-exclusive service for your costume rental needs. Located in Long Island City, the warehouse has a growing collection of 70,000 assets including clothing from the 1950s to present day, police, SWAT, and FBI uniforms, scrubs, and more. We also have a variety of winter coats available to dress your background.

Their goal is to create a quick, one-stop shopping experience for costume professionals. A costumer or stylist can start their day at 8:00am at the facility and check off several items from their list before most retail stores are open. They have a client lounge where costumers can catch up on emails and calls, and there are large fitting rooms available for talent. The facility even has enclosed loading docks and convenient parking.
Follow them on Instagram to stay up-to-date on exciting new inventory pieces! @UniversalCostumesNY
Please call, email, or visit them in person if you have any questions or would like to check their inventory. Open 8am to 5pm, Monday to Friday.
646.762.5888 
38-20 Review Ave, Lower Level
Long Island City, NY 11101
nyuniversal.costume@nbcuni.com
Related Posts
The trip to the Sundance Film Festival can be daunting - but NYWIFT Member and Women Independent Producers (WIP) President Adetoro Makinde has ventured to Park City eight times, so it is safe to say she is a  Sundance pro! We caught up with her on the eve of the festival to try to glean some wisdom...and see what's in her toolkit both at Sundance and on set. 
READ MORE