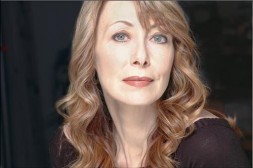 Phone

Office: 917 400-5923

Address

440 West 34th St, Apt 16A,
New York, NY, 10001, United States of America
Julia Anne Campanelli
CEO
Shelter Film
---
Julia Campanelli, CEO, Shelter Film, is a Sundance Scholar and award-winning writer, director, producer and actress.
---
Full Bio
JULIA CAMPANELLI is an award-winning screenwriter, director, producer, and actress. Her screenplay THE PAISLEY WITCH TRIAL, feature and pilot, is an American Zoetrope Screenplay Finalist, The Writer's Lab SemiFinalist, a Black List WIF Episodic Lab Selection, and a Stowe Story Lab selection. Developed at Sundance producers track, THE PAISLEY WITCH TRIAL is #1 on The Red List, and has won 11 Best Screenplay awards.



"THE PAISLEY WITCH TRIAL explores the legacy of witch trials and slavery. Due to the depth of the female characters and the period setting, it is easy to see this as a prestige film. Comparable films (The Witch, The Exorcist, !2 Years a Slave) are R-rated, a signal that this will not be a barrier to reaching the target audience. R-rated prestige horror films have been among the most profitable films in recent years and it is easy to see THE PAISLEY WITCH TRIAL receiving similar reception in theaters and possibly being distributed by a major studio like Warner Brothers or Sony"_x001D_. - Bondit Me
---
Professional Credits

116

THE PAISLEY WITCH TRIAL - in development

Choose To Love - Music video - Exotik Robots

A Day In November
Industry Awards

116 - 28 awards, including 6 Best Film and 5 Best Director.

THE PAISLEY WITCH TRIAL - 10 Best Screenplay Awards, Stowe Story Lab Selection, The Black List WIF Episodic Lab Selection
Professional Groups

SAG-AFTRA, SSDC, Other
Content Types

Narrative Features, Episodic Drama, Music Video
Occupations

Director, Producer, Writer
Business Types

Production Company
Foreign Languages Spoken

Italian
You are not logged in and thus only viewing a small portion of this profile. Members can log in to view the entire profile.